Messy Joy Conference
Do you want more joy in your imperfect life?
You're not alone. Life's not social media perfect, but God meets us in the crazy and offers us goodness anyway. Let's laugh and learn how to choose a life of messy joy, together! We'll leave with enough joy in our buckets to feel great personally, plus extra to share with a world in need.
Joy Coach Robin Shear will dazzle you with her energy as she shares her gift of finding joy despite the circumstances of life. Dig into the connection between faith and joy and walk away inspired to have more of both!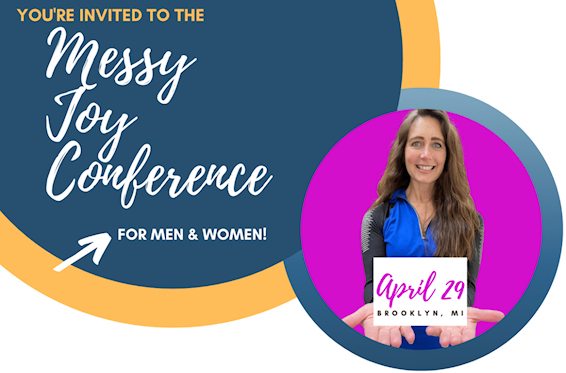 ---
Conference Date & Online Registration
April 29 at Brooklyn Presbyterian Church
10:00 a.m. – 3:30 p.m.
View Flyer for Details
Your $32 ticket includes light refreshments, lunch, and a copy of Messy Joy: How Joy Can Begin Before Your Difficulties End (Robin's #1 Best Selling book!)
Willing to share a book at home? Get two tickets for $47 (savings of $17)
Seating is limited, so get your ticket(s) early.
---
About Robin Shear
Certified Joy Coach, keynote speaker and bestselling author Robin Shear founded Joy To The World Coaching. She has spent decades helping depleted givers like health care professionals, educators, and parents feel good so they can give from a place of fullness and lead effectively again. Sharing her exuberance was natural for Robin until she faced several hidden health issues and her zest for living became a choice.
Her book, Messy Joy: How Joy Can Begin Before Your Difficulties End, chronicles her journey and helps readers know how they can find joy when their circumstances are difficult. It includes 232 journal questions for readers to apply the book's messages to their own lives and was named the #1 New Release in the Christian Self-Help category on Amazon. Robin was recently quoted in Psychology Today, TIME Magazine and The Wall Street Journal. She finds joy in making memories with her family, developing her faith, and being spontaneous. She lives in Michigan with her husband and their Goldendoodle who basically calls the shots in the family.
www.joytotheworldcoaching.com
Social media @joycoachrobin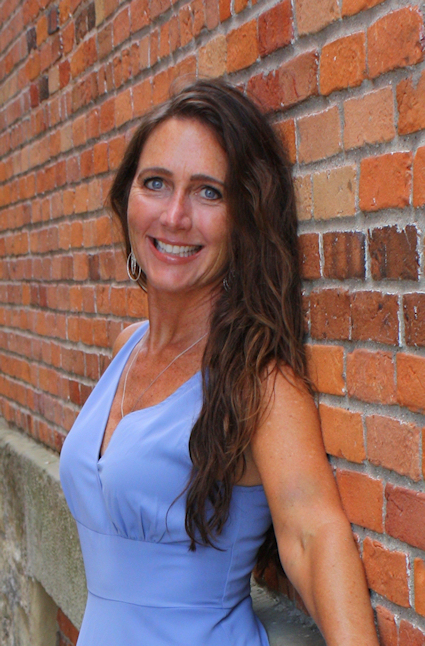 ---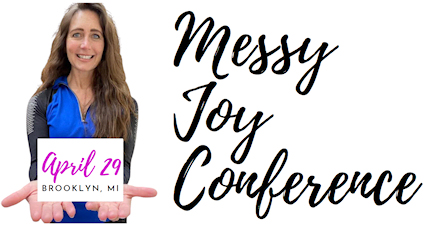 ---
Ticket Info
(517) 592-2801
bpcchristianed@gmail.com
Online Registration
---
Learn More About Robin
www.joytotheworldcoaching.com
Social media @joycoachrobin
---