Youth Ministries
Opportunities for the Teens
If you ever wonder how faith fits into your life, but want somewhere you can have fun and be yourself, you have got to check out our youth groups.
Bible Explorers is for 6th - 8th Grade
U-Turn is for 9th-12th Grade
Please be sure to fill out the annual youth group
permission slip
so you can attend any offsite events.
Confirmation Classes
Confirmation classes are offered for 7th-12th graders that are interested in membership. Learn More
---

6th - 8th Grade
Jen and Russ Waluck
Director of Christian Education
(517) 936-8896
jen2104@gmail.com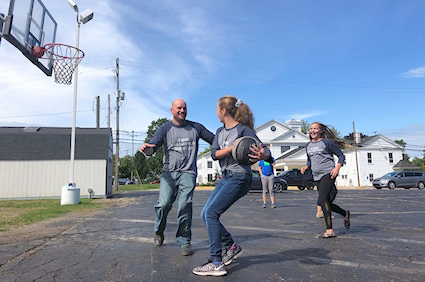 Bible Explorers Youth Group is for 6th–8th graders interested in discussing how faith fits into their life. Social and service activities are planned as well.
We have awesome news for 6th-8th graders and their friends: You do NOT have to wait until 7th grade to be in a youth group! Bible Explorers is Brooklyn Presbyterian's youth group just for kids your age. Bible Explorers get to do all kinds of stuff, like have parties, go to camp, and go swimming. You will learn what the Bible says about things like paying it forward and caring for the sick and elderly. At Bible Explorers it is always safe to ask questions and explore how faith fits into your life.
The group meets in the Youth Room on two Sundays a month, but please check our schedule for the most updated dates and times. For more info, you can always contact Jen and Russ Waluck at (517) 936-8896 or jen2104@gmail.com.
---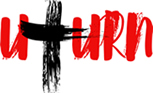 9th - 12th Grade
Jody Thompson
Director of Family & Youth Ministries
(517) 592-2801
jodyt9023@gmail.com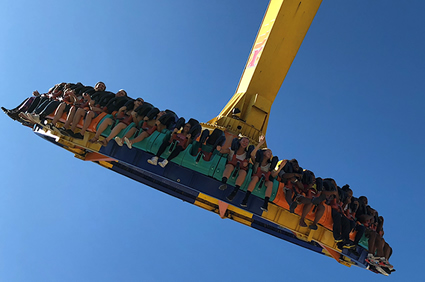 U-Turn Youth Group is for all 9th-12th grade students in the area, whether you attend church or not who are interested in learning how God's Word applies to "real life."
At U-Turn we aim to be reached, 'teached,' and unleashed (and we are okay with this being improper English). U-Turn is a blast, but we aren't afraid to go deep enough to connect with God and each other. We enjoy crazy bonding activities, lots of hands-on missions, fun hangouts, and Bible-based discussions about life. We plan road trips throughout the year and try to go on a mission trip, camping trip, or another big trip every summer.
We meet 2-3 Sundays a month, from 11:30 am-1:30 pm (lunch is provided), unless otherwise noted on the schedule. Stay up-to-date with our schedule or contact Jody Thompson at (517) 592-2801 or jodyt9023@gmail.com. We love hanging with teens from all over, so whatever school you're from, you should try us out!
---
Confirmation Classes
7th-12th Grade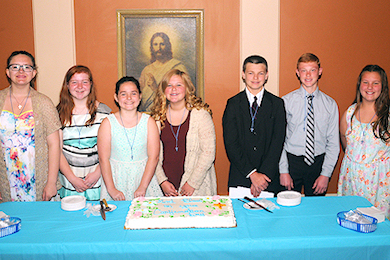 Confirmation classes are for 7th-12th graders interested in membership.
These classes are offered on select Sundays in the Confirmation Room from 9:30-10:30 a.m. Please contact the office for more information.
---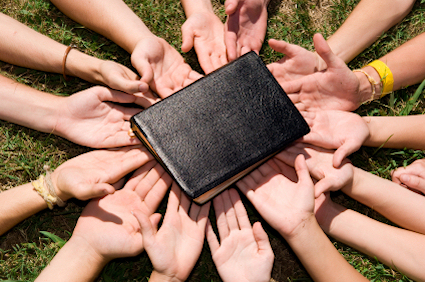 Don't let anyone look down on you because you are young, but set an example for the believers in speech, in conduct, in love, in faith and in purity.
1 Timothy 4:12
---
Come Connect with Us
There are many ways to get connected and learn about God, develop friendships and get involved in exciting outreach opportunities. We invite you to come check us out!