When and Where
We welcome you to come and be a part of our church family! Join with us as we get to know Christ and experience fellowship with others in a ways that glorify God and spreads His love.

Sunday Services
Service Times
We offer two worship services:
8:30 am - In-Person Worship (reserved strictly for those most at-risk to COVID)
10:30 am - In-Person Worship *
*Broadcast locally on 99.7 FM and streamed live on Facebook.
All attendees must wear a mask over their nose and mouth at all times. Registration required ahead of time or at the door. Register here
Sunday School
Sunday Mornings
10:30 am - Preschool-5th Grade **
**Children dismissed from Sanctuary partway through service.
What to Expect
Everyone is welcome to come join us!
We are not just about programs, great music, and traditional worship. We are also about giving back to the community through our many mission efforts. We want people of this area to know that we care.
This is a church that wants to make a difference in your life and wants to help you grow in your faith to make a difference in the lives of others. Come and check us out on Sunday. Chances are you'll see your neighbors here. Once you do, we are sure you will feel as if you are right at home.
Due to COVID-19 precautions, each worship service has a limited capacity. If we reach capacity, we invite you to worship with us at the 10:30 service live on our Facebook page or drive-in style, broadcast locally on 99.7 FM. Everyone in attendance over the age of two must wear a mask over their nose and mouth at all times. Each household will be seated as a group in alternating, staggered pews--please include everyone from your group when you register. There is no singing by the general public during worship. Registration is required ahead of time or at the door.
By registering to attend in-person worship, you affirm that the following will be true upon entering the building Sunday morning:
You do not currently have COVID-19
You have not had any symptoms of COVID-19 in the past 14 days
You have not been exposed to someone with COVID-19 in the past 14 days
If the above statements are not true on Sunday morning, please stay home and worship online through the Facebook feed.
Register here to attend in-person worship this Sunday.

Commonly Asked Questions
There is not a dress code to come to our church. Just come as you are and be comfortable. You will find that some prefer dressing up, while others are more casual.
There sure is! We offer Sunday School for the children during our 10:30 service. The children will be dismissed from the Sanctuary partway through the service.
We glorify God with all forms of music and provide opportunities from kindergarten through adults to get involved.
View Music Ministries
.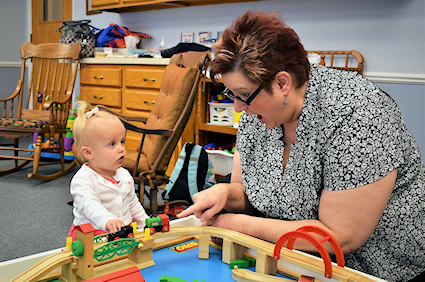 Come Connect with Us
There are many ways to get connected and learn about God, develop friendships and get involved in exciting outreach opportunities. We invite you to come check us out!